Happy Fall + New Therapists?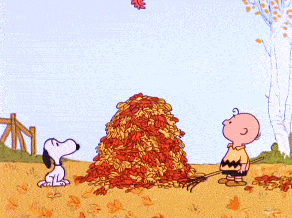 Happy fall! We hope that you are having a spectacular season! We have a couple of new announcements this month!
1. NEW THERAPISTS
We have a couple of new therapists that have joined our team! Check them out:
Top Right: Lorna Anderson, MA, RP (Qualifying), Individual and Couple Therapy. Phone/Video.
Bottom Left: Ginelle Foskin, MA, RP*, Individual Therapy, Mississauga, Phone/Video.
Bottom Right: Marlen Iskander, MACP, RP (Qualifying), Individual therapy, Phone/Video
NEW THERAPISTS THAT HAVE JOINED IN-PERSON
Our therapist, Jon Lewis, is now working in person at our Mississauga location. Ginelle Foskin has also started in-person sessions at the Mississauga and Vaughan offices.
2. OUR ONE-YEAR ANNIVERSARY?!
We celebrated our one-year anniversary of bbtherapy and World Mental Health Day! This was our first ever company lunch, and finally got the opportunity to meet each other in person. We had a lot of fun and also did a giveaway on our Instagram. Follow us for more giveaways in the future and exciting content about Mental Health @bbtherapy.ca!
3. WE HAVE A SECOND ROOM IN MISSISSAUGA!
Just a reminder to all we have a second therapy room at our Mississauga location! You are welcome to book a session with any of our therapists that work at this location.
Therapists you can meet in Mississauga include: Debra Barran, Alia Siddiqui, Ginelle Foskin, Jon Lewis and Justin Michel.
To learn more about our locations, or our team of therapists and staff, and how we do therapy, please check out our website!
If you have any questions, or are interested in booking an individual, couple, or family therapy session, please do not hesitate to reach out to us.
Otherwise, have a wonderful rest of the year!

Sincerely,
The Building Bridges Psychotherapy team